Thursday, May 20, 2021 The City of Covington would like to update our citizens on our Phase II ...
Beginning Monday, May 17, 2021 thru Wednesday, May 19, 2021, Route 18 (Carpenter Drive) will be under construction ...
Sorry, we couldn't find any events.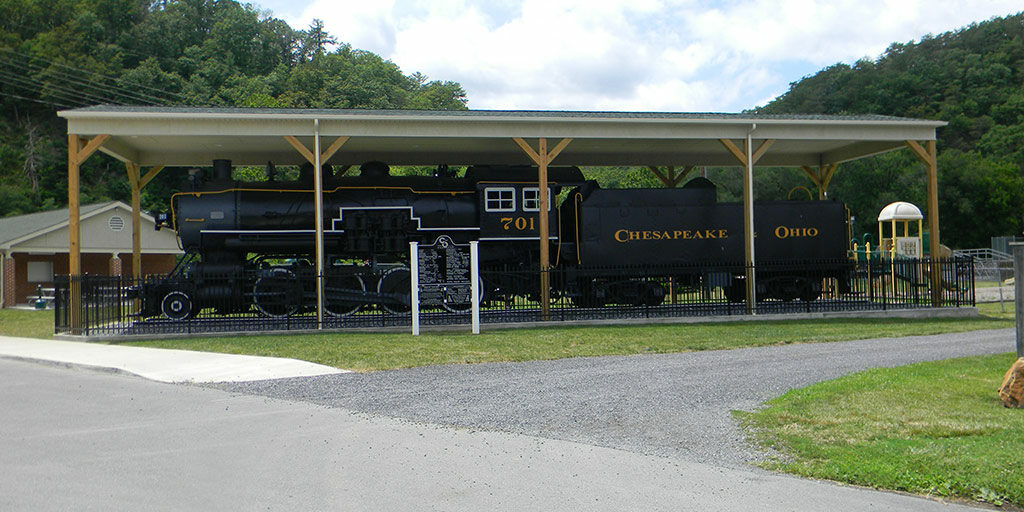 The 701 was built in May of 1911 by the American Locomotive Company (ALCO) at their Richmond plant. The locomotive was built for the Hocking Valley Railway in Ohio. It was acquired by the Chesapeake and Ohio in 1930 when the Hocking Valley was merged into the C&O.
The locomotive is a Class G5 Consolidation-type engine with a 2-8-0 wheel arrangement. The C&O used the 701 to pull trains along the Hot Springs Branch, transporting passengers to and from The Homestead Resort.
Locals nicknamed her the Merry Widow "because she seemed to be happily steaming along, alone, up the Hot Springs Branch." She was also known as "Tojo" for being used to transport Japanese prisoners-of-war to Hot Springs.
The engine was retired in early 1954 as the C&O replaced its steam engines with diesel-electrics. The locomotive was subsequently donated by the railroad to the City of Covington and in November 1954 to its current resting place at Main Street Park.