HAWTHORNE STREET BRIDGE ANNUAL INSPECTION
HAWTHORNE STREET BRIDGE ANNUAL INSPECTION
The City of Covington would like to inform citizens and businesses that All City of Covington offices will ...
Covington City residents will have the opportunity to dispose of unwanted items through the City's Spring Clean-up to ...
May 6 @ 9:30 am
-
5:00 pm
April 1 @ 10:00 am
-
12:00 pm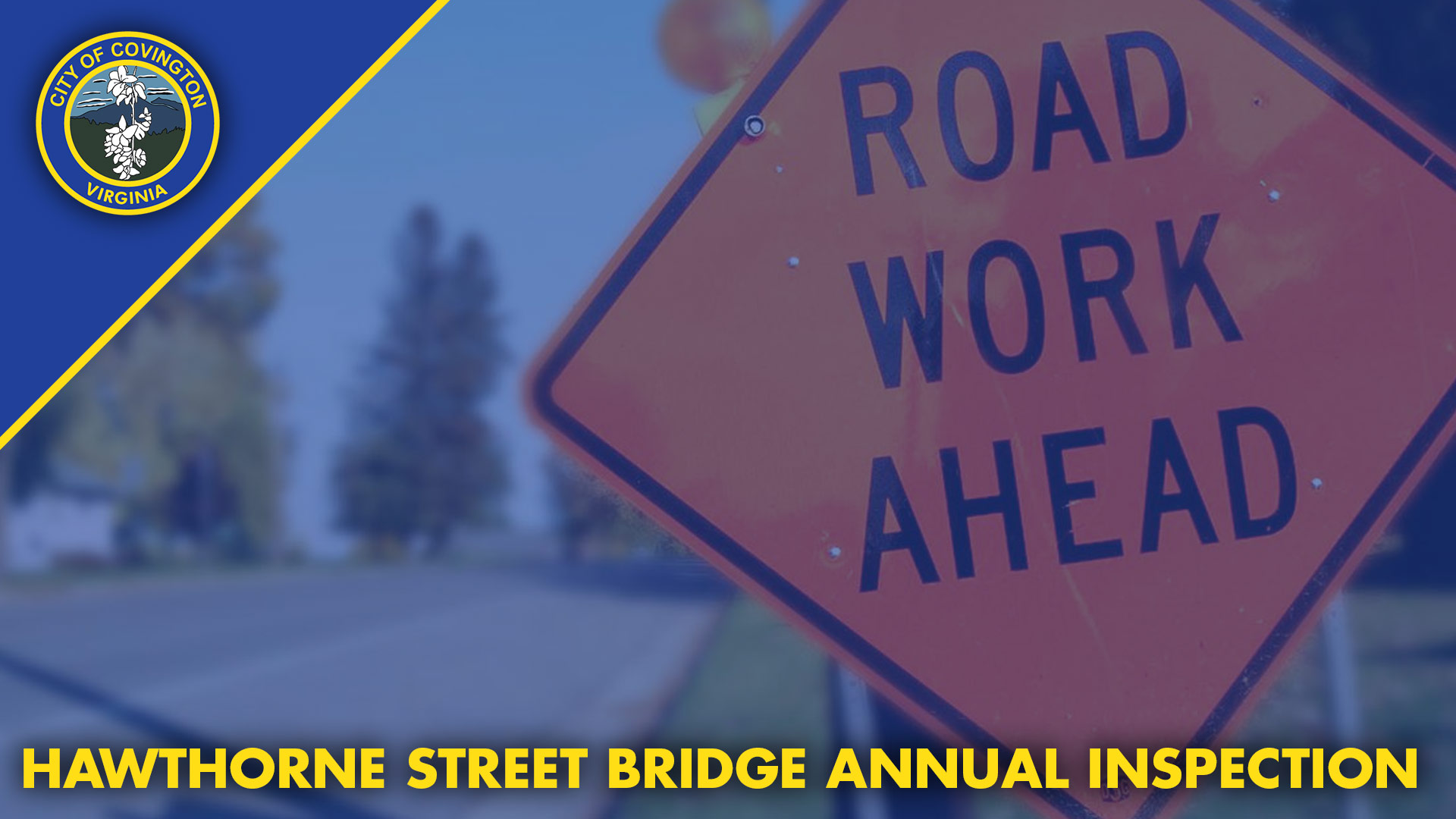 Sunday, December 11, 2022
The City of Covington would like to make our citizen's aware that Hawthorne Street Bridge will be receiving its annual inspection on Tuesday, December 13, 2022. This inspection will take place between the hours of 8:00 a.m. – 5:00 p.m. and will cause the bridge to be CLOSED. This will cause delays, so please allow extra travel time. Thank you for your patience and understanding and please be safe.
Please direct any questions, comments, or concerns that you may have to the Public Works Office at 540-965-6321 or 540-965-6322.