Monday, July 4, 2022 All City of Covington offices will be closed on Monday, July 4, 2022, in ...
Covington City Council will not be conducting a July work session on Tuesday, July 5, 2022. Council will ...
July 30 @ 3:00 pm
-
5:00 pm
September 3 @ 4:30 pm
-
11:00 pm
July 13 @ 5:15 pm
-
6:00 pm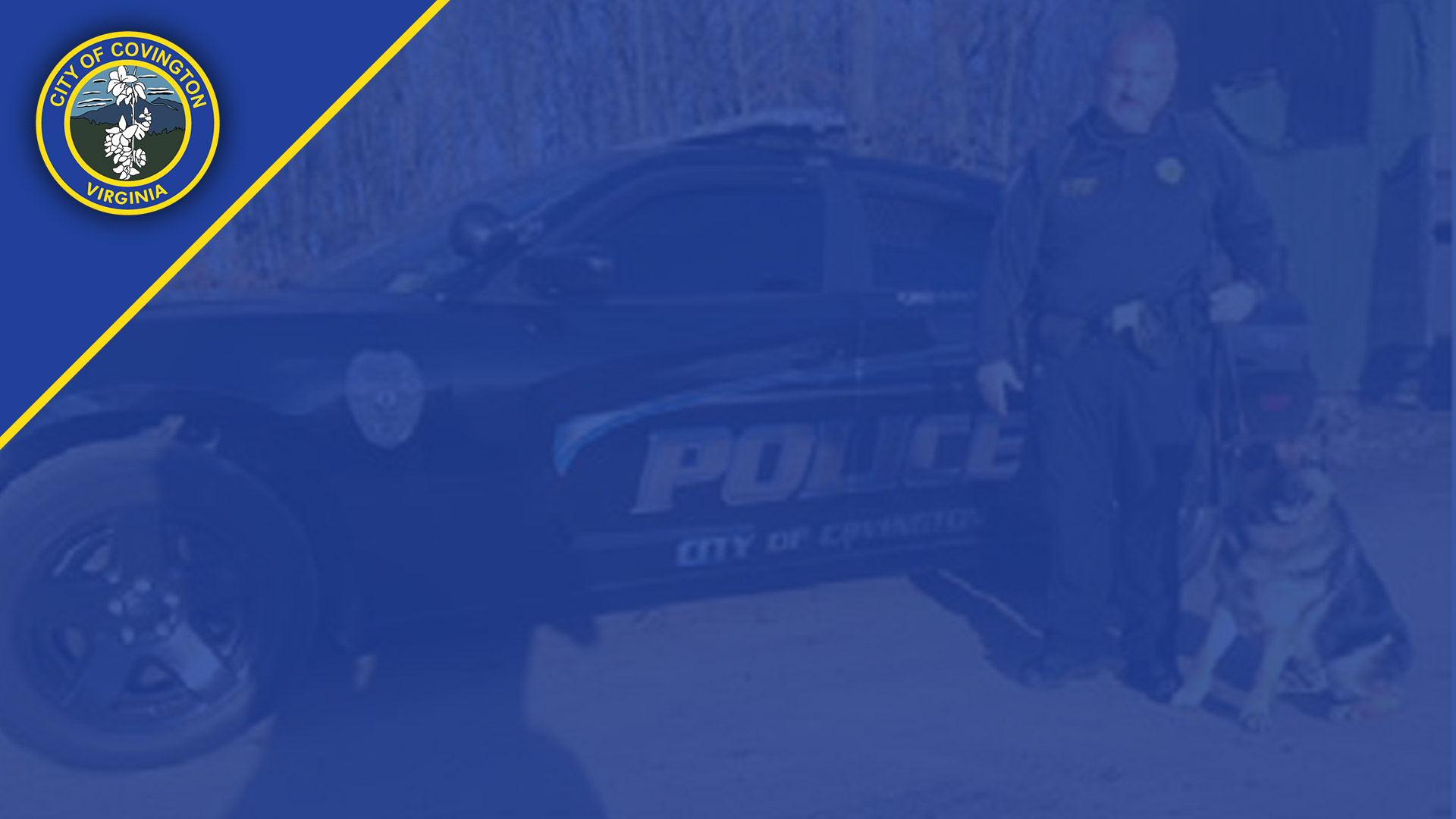 It is with profound sadness that Covington Police Department must inform you all of the passing of K9 Officer Gera, our beloved and dutiful German Shepherd. Gera fell ill last weekend and was taken to an animal hospital in Roanoke, where she underwent emergency surgery to correct the issue. After being released home this past Wednesday, Gera suffered a post-operative complication causing her to return to the hospital on Friday for further evaluation and treatment.
Saturday morning Gera suffered another setback and after consulting with several doctors at several different facilities, the difficult realization was made that she was not going to be able to recover from this and maintain the quality of life due her. After speaking with all parties involved, the decision was made to stop Gera's suffering and let her be at peace.
After 6 years of remarkable service, Gera was sent to K-9 Officer Heaven Saturday, May 28, 2022, with her partner, 1SG Smallwood by her side.
The Covington Police Department wants to thank Gera for her years of tireless service to the Covington Police Department, the City of Covington and the Alleghany-Highlands.
Gera was not only a Patrol dog, but she was also a Police Officer who served her community well and she interacted with so many at community events – making a lasting impression.
Thank you, Ms. Gera, may you rest in peace.