Thursday, May 20, 2021 The City of Covington would like to update our citizens on our Phase II ...
Beginning Monday, May 17, 2021 thru Wednesday, May 19, 2021, Route 18 (Carpenter Drive) will be under construction ...
May 6 @ 9:30 am
-
5:00 pm
April 1 @ 10:00 am
-
12:00 pm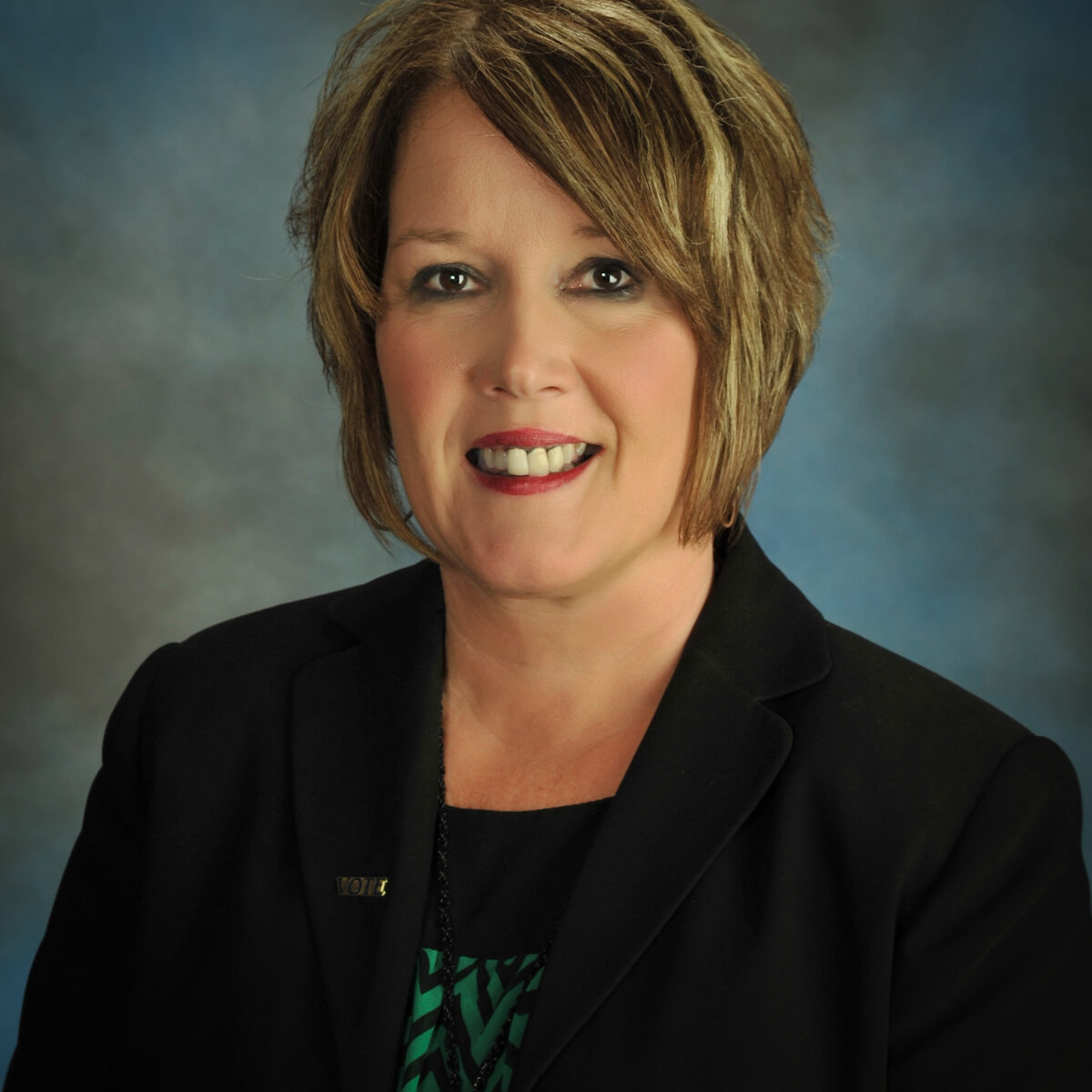 Betty Leitch
General Registrar
Mrs. Betty Leitch is the General Registrar for the City of Covington and was appointed on August 1, 2006.  Mrs. Leitch is married to George Leitch and they have two children, Joey and Hannah.
The office registers all voters in the City of Covington and others throughout the Commonwealth of Virginia.  All election and returns for city, state and federal elections are handled by this office.  Poll workers and election officials are appointed and trained by the registrar and the electoral board.  As of August 1, 2005, the City of Covington has 3,626 registered voters with five voting precincts.  The office is located at 515 E. Pine St. at the Jeter Watson Center in Covington and is open Monday through Friday, 9 a.m. - 5 p.m.
Public Notice of Ballot Retrieval Meeting
COVINGTON CITY, VIRGINIA
THURSDAY, FEBRUARY 25, 2021 • 10:00 A.M.COVINGTON VOTER REGISTRAR'S OFFICE
515 E. PINE ST.
COVINGTON, VA 24426
Public notice  – the Ballot Retrieval meeting required to retrieve specific ballots for the statewide risk limiting audit conducted by ELECT for the 2020 November General Election. The audit will examine ballots cast for the office(s) of US President and US Senate.  The purpose of a risk limiting audit is to provide the community with a statistical level of confidence that the outcome of an election is correct.
Due to the ongoing pandemic, we will be following health and safety protocols to ensure the wellbeing of all participants.
The results of the statewide Risk Limiting Audit will be reported on March 2, 2021 by the Department of Elections by Commissioner Christopher Piper
AGENDA
Call to Order
Appointment of Audit Review Board(s)
Ballot Retrieval List announced
Audit Review Board performs ballot retrieval
Audit Review Board tallies retrieved ballot counts
Audit Review Board provides tally results to general registrar
Motion to close meeting.
Notifications to Party Chairs – VIA EMAIL
Stephanie Clark, Chairwoman
Alleghany Highlands' Democratic Party
smarieov21@gmail.comTiffany Snedegar, Chairwoman
Republican Party of Alleghany/Covington
tksnedegar@gmail.com
RE: STATEWIDE RISK LIMITING AUDIT OF THE RESULTS OF THE NOVEMBER 3, 2020, ELECTION
Pursuant to Va. Code §§ 24.2-669 and -671.1 the Virginia Department of Elections is conducting in coordination with Virginia's local electoral boards and registrars – a statewide risk limiting audit of the results of the November 3, 2020, election.  Va. Code § 24.2-669 provides, in pertinent part as follows:
In the event that ballots are inspected under clause (i), (ii), or (iv) of this paragraph, each political party and each independent candidate on the ballot, or each primary candidate, shall be entitled to have a representative present during such inspection.  The representatives and observers lawfully present shall be prohibited from interfering with the officers of election in any way.  The State Board or local electoral board shall provide such parties and candidates reasonable advance notice of the inspection.
We anticipate inspecting ballots at the COVINGTON VOTER REGISTRAR'S OFFICE  on THURSDAY, FEBRUARY 25, 2021 • 10:00 A.M.
The address is 515 E. PINE ST., COVINGTON, VA 24426
Please let us know who your designated representative will be, it is someone other than you, so that we will be able to recognize that person as your duly appointed representative.
If you have any questions, please do not hesitate to contact me.
Betty Leitch
General Registrar