Thursday, May 20, 2021 The City of Covington would like to update our citizens on our Phase II ...
Beginning Monday, May 17, 2021 thru Wednesday, May 19, 2021, Route 18 (Carpenter Drive) will be under construction ...
June 7 @ 8:00 am
-
June 17 @ 8:00 am
June 19 @ 11:00 am
-
3:00 pm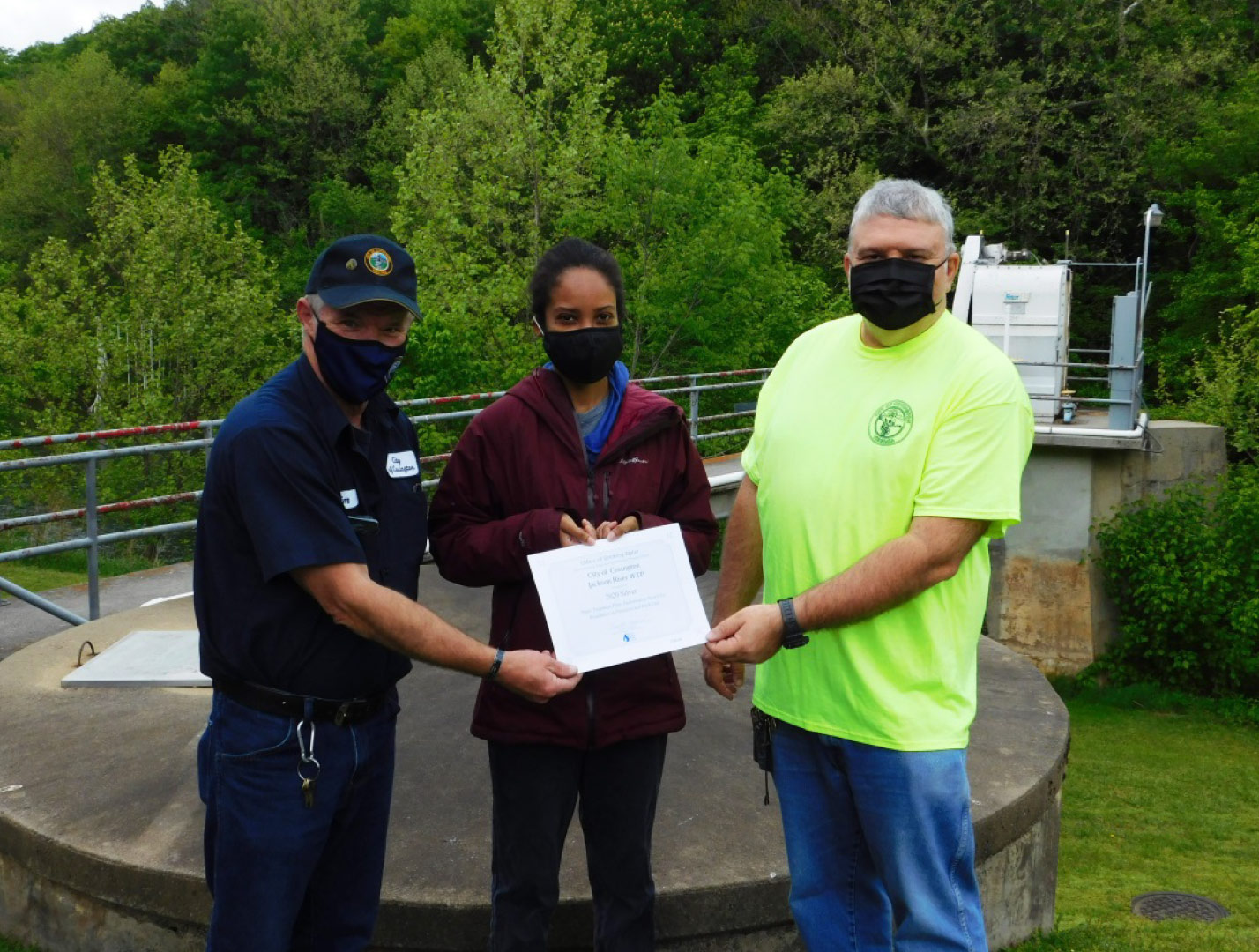 CONGRATULATIONS TO THE CITY OF COVINGTON WATER TREATMENT PLANT ON 2020 SILVER AWARD
The City of Covington would like to congratulate our Water Treatment Plant for receiving the 2020 Silver Water Treatment Plant Performance Award for Excellence in Filtration and Backwash! They received the award from the Office of Drinking Water for Achieving Virginia's Optimization Program Goals. What a great job that the Water Treatment Crew is doing! Keep up the great work and thank you for the awesome job you all do to provide quality drinking water to our citizens of Covington.