2022 FALL LEAF COLLECTION
2022 FALL LEAF COLLECTION
The Council for the City of Covington will conduct a Public Hearing on Tuesday, December 13, 2022, at ...
City of Covington offices will be closed on Thursday & Friday, November 24-25, 2022 in observance of Thanksgiving. ...
December 3 @ 11:00 am
-
5:00 pm
December 3 @ 5:00 pm
-
6:00 pm
December 9 @ 6:00 pm
-
8:00 pm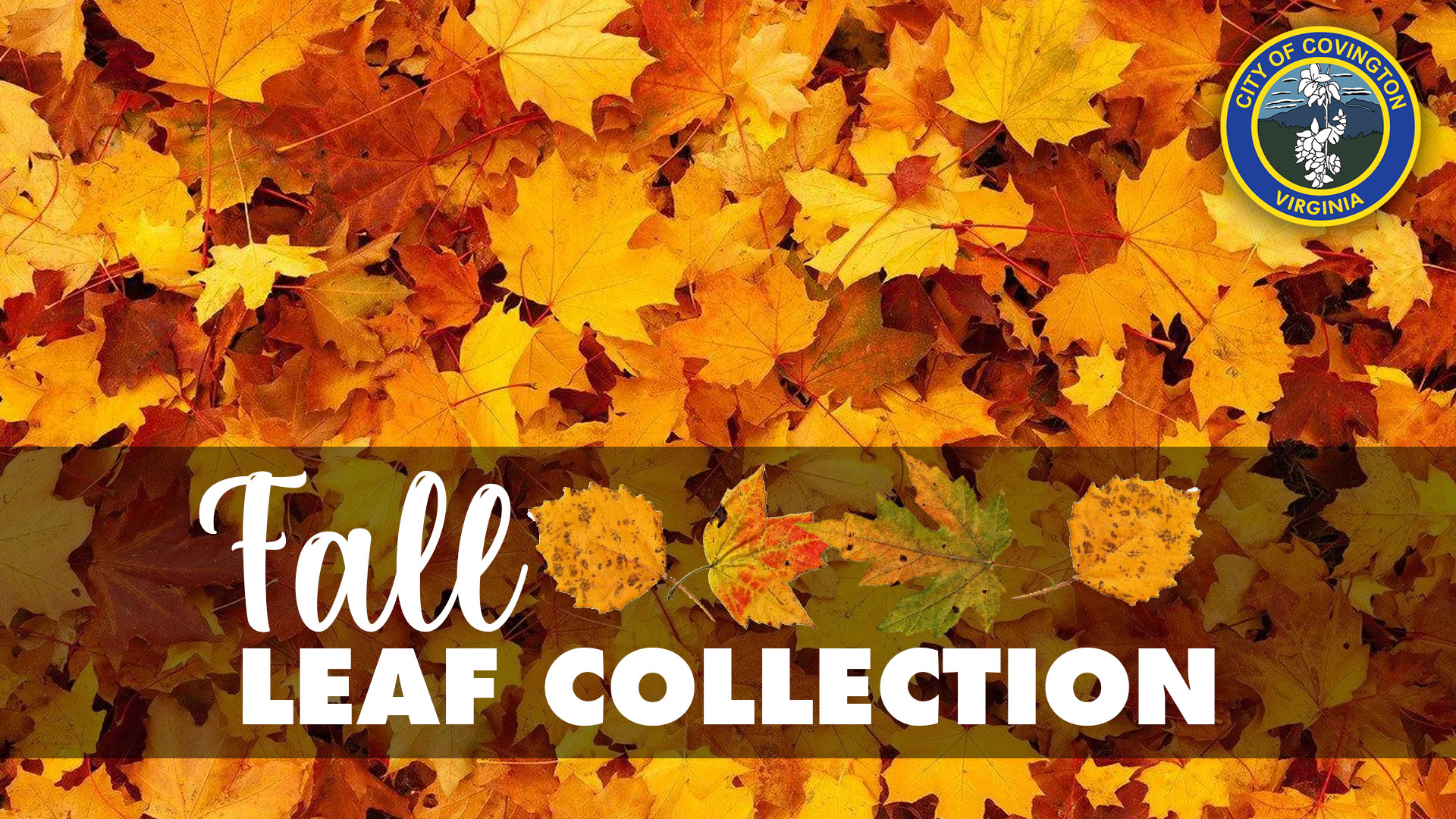 BEGINNING THE WEEK OF NOVEMBER 14TH THROUGH DECEMBER 16th, 2022
Loose-leaf pickup will begin in November and end in December, weather permitting. Please place leaves either at the front roadway or at the alleyway. Piles should not block drainage ditches, sidewalks, or streets. Do not place piles within 10 feet of any storm drain inlet along the street. Do not put sticks, rocks, or any other debris in leaf piles, this can cause damage to the machine and create safety concerns for our employees. If debris is left in piles, the pile will not be picked up. During leaf collection season, up to ten (10) bags of leaves, per household, can be placed for collection with the normal refuse pick-up until December 30, 2022.