The City of Covington wants to make citizens aware that the 2023 Personal Property filing forms have been ...
The City of Covington would like to make citizens and businesses aware that All City of Covington offices ...
Sorry, we couldn't find any events.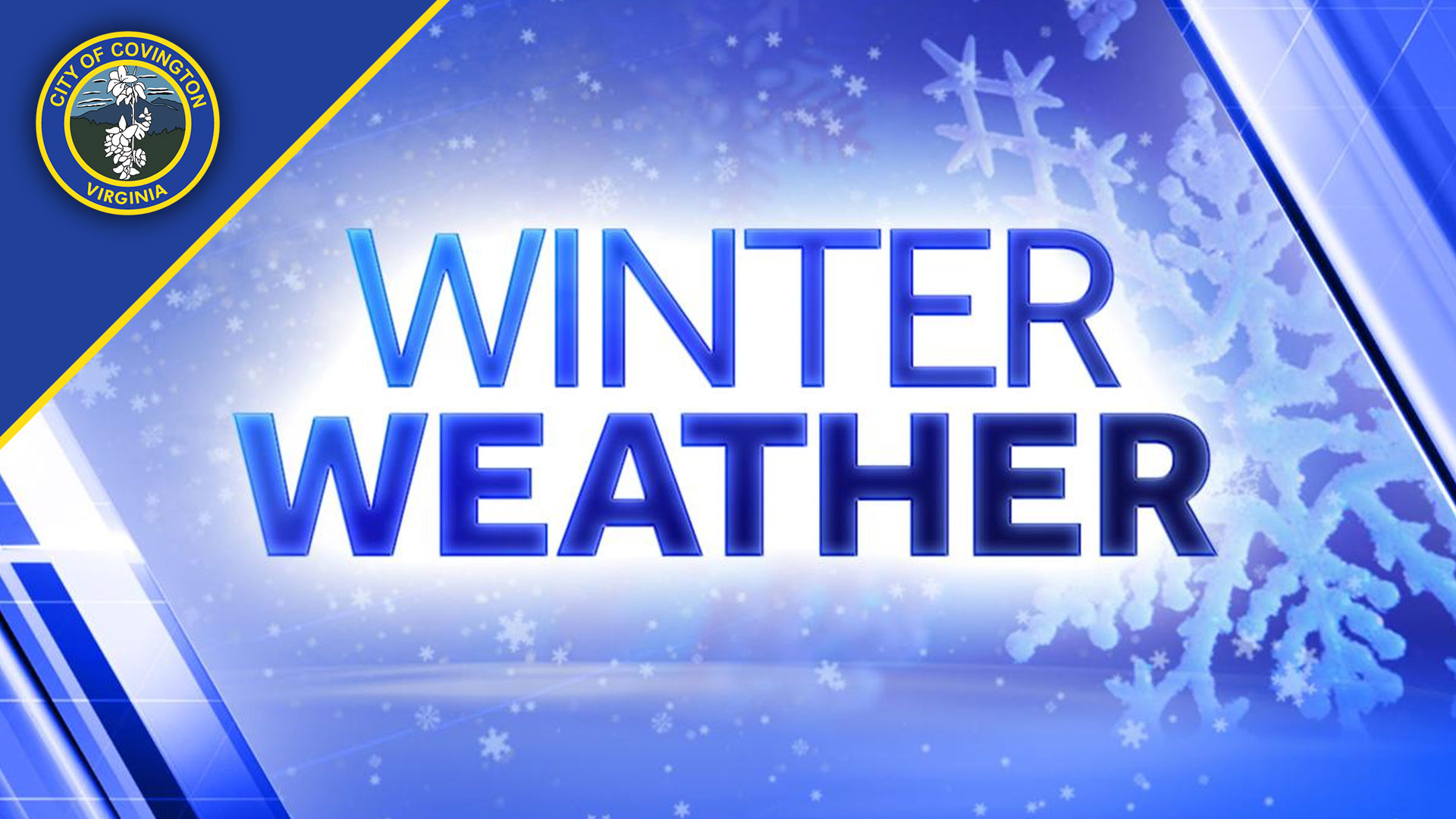 For December 21 – 23, 2022
SNOW INFORMATION:
The City of Covington would like to make citizens aware of the Winter Weather Advisory that has been issued for the Foothills of the Blue Ridge and west for a mix of freezing rain and sleet late tonight through tomorrow morning. Slick, dangerous road conditions are possible during the Thursday morning commute!
WE ASK CITIZENS TO BE PROACTIVE AND PREPARE FOR THE WINTER WEATHER ADVISORY.
City-Related Information:
CITY REFUSE: In the event of winter weather the City's Refuse Collection may be delayed or changed on Thursday, December 22nd. Depending on the severity of the weather, Public Works Crews will be working diligently to take care of the Winter Weather Accumulation, and then will begin collecting the city refuse, which may be Thursday or moved to a later date.
If you are able, please move vehicles from street parking to allow emergency vehicles to have better ability to answer emergency calls, and this will also allow Covington Public Works to get more of the streets cleared.
City Non-Emergency Reporting Number: (540) 965-6333City Non-Emergency Reporting Number: (540) 965-6333
Here are some tips to help be prepared as well as help The City with storm preparation.
We ask those that can stay off the roads during the weather event to please try and remain home.
We ask residents to be careful using space heaters, and be aware at all times while they are in use, so as not to cause a fire.
If an outage has occurred please let Dominion Energy know immediately, their reporting number is 866-366-4357.
The City will have essential staff working around the clock once the winter weather threat begins to make sure that essential functions are available. The City's Public Safety, Emergency Services, and Staff will continue monitoring the situation with Governmental, Weather, and Emergency Agencies to help prepare for the threat.
If you have questions or concerns please contact the Covington Public Works Department at (540) 965-6321 or (540) 965-6322 during regular business hours. For non-emergency reporting or issues during the Winter Storm please contact the Covington Dispatch Center at (540) 965-6333.